The LAN Platform also offers all network connectivity products from a patching cable, manufactured to the highest standards to connect to your installed cable network, to data communication equipment. In effect, we are able to provide customers a single source for all their connectivity needs.
We supply Network Interface Cards, Hubs, Switches, Wireless Access Points and Media Converters from such well-known manufacturers as Cisco, Juniper, Ruckus, Aruba, Transition Networks, Hewlett Packard and D- Link along with many other leading brands. The LAN Platform can design, supply and install your network active equipment for your particular requirements for a completely compatible network.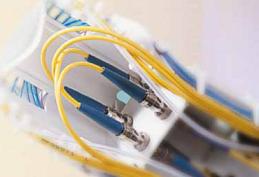 The LAN Platform also offers cabling products to assist with the installation of cabling products from equipment enclosures like Prism cabinets and Vero, whose Imrak products are built expressly for the network professional to help solve many of the problems encountered when installing, operating and maintaining computer network equipment, to crimped connectors for the end of the cable.
Here is an introduction of the services we can offer you.
Data Cabling
Copper cabling is always evolving to keep up with new processor speeds, software applications and protocols. Cat5 (10/100Mbps) was always deemed to be sufficient a few years back but even that is now obsolete. We have seen the change from Cat5 to Cat5e and then to Cat6. Cat5e again was the installation of choice as it could send gigabit over the network. But recently around 80% of new installs are in Cat6 as this allows for the maximum life span and return on investment. Also due to how Cat6 is manufactured it allows for less repeat transmissions and network down time. New developments in cabling now allow for Cat6a and even Cat7 cables. These are not too common at present but as history has shown, these cabling systems will be the preferred choice in the not so near future.
Fibre Optic
Fibre Optic cores can transmit more data bandwidth than any horizontal copper cabling. Fibre backbones are generally installed between communications rooms and cabinets to help handle the traffic load between these locations. It can also be used where Cat5e and Cat6 copper cables are above 100m. Multimode fibre can provide 10 Gigabit speeds and a new development for 40 Gigabit is been ratified at present, as the demand for bandwidth is ever increasing. Multimode is the more common fibre application however Singlemode fibre can be run to achieve longer distances and allow for more bandwidth hungry applications. FTTD (Fibre to the Desk) may be a common application in the future if the cost can be justified. LAN Platform can offer a full maintenance service and health checks for all your existing fibre networks to ensure optimal performance from your systems.
Voice cabling
Voice cabling (sometimes referred to as Cat 3) allows cabinets and telecom distribution points to interconnect throughout your sites infrastructure. Traditionally this type of cabling was very common especially when structured cabling was introduced. These days with the introduction of VoIP, voice cabling has taken more of a back seat as VoIP can be run over traditional data cables like Cat6 and fibre links. Some older systems depend on their voice infrastructure to support their telephone systems demands and this type of cabling is common in many sites.
Network Health Check
If you think your network is running slowly, or you don't know if your backbone is sufficient to support your network requirements. If you don't know what goes where, or think your network needs an M.O.T. Why not take advantage of our FREE Network Health Check. We will come and look at your (or your customers) network infrastructure and provide you with comprehensive handover documentation including "as fitted" drawings, topologies, results of any tests carried out and any recommendations on how to improve your network performance.
Network Cabinet Refit
Over time, communication cabinets can start to get full, dusty and messy, making life difficult and forcing you to spend longer trying to sort through the spaghetti. If you want us to come and look at ways of improving the efficiency of your cabinets, just give us a call to discuss. Alternatively, if your cabinet is too small for the recent growth spurts of your network, we can suggest ways of freeing space or even swapping your cabinet for a larger model.
Electrical Services
LAN Platform's customers started asking if we provided electrical services to complement our cabling. As this demand grew, we embarked on diversifying in to electrical work. We now install spurs and power for Communication Cabinets, dado and electrical sockets for offices and even assist in the zoning and re-zoning of lights and switches as office moves are becoming more prevalent. Full Electrical Installation and Minor Works Certificates are issued on completion by our trained test and inspect engineers, giving you the peace of mind that your electrics are safe.
Wireless Networks
Wireless is becoming more popular in certain industry environments and for specialist applications. We always believe that standard cabling is the best route for security, bandwidth and active down-time issues but there are times when only wireless will achieve the best result. Wireless is becoming more popular in warehouse environments to allow operatives to scan and pick items and have the records updated straight on to the companies' network. Wireless has also become a second option in many businesses to allow users to move around offices and pretty much work anywhere in the building without needing a network connection. This flexibility gives businesses added advantages over their competitors. Buildings can also be linked with wireless, sometimes over great distances if standard cabling cannot be deployed or is too expensive. LAN Platform have recently installed Cat 6A cabling to service nearly 400 wireless access points at Nokia's Headquarters to allow full coverage for their operatives without the restraint of a wired system.
Communications Cabinets
When a network starts to get above a certain size, it is wise to house the passive and active cabling and equipment in lockable communication cabinets. LAN Platform can supply and install every type of cabinet from small wall mount enclosures to full height server cabinets. We can also advise, provide and install all accompanying equipment for the cabinets e.g. power strips, fan units, cable management and plinths. Some hard to reach places may need a cabinet flat packed and then built on-site - again we can provide this service to you.
Hubs, switches & routers
Hubs, Switches and Routers are the Active Equipment that allows your data traffic to be sent around the network. Switches are more common these days as the prices are very low in comparison to the many added benefits achieved over hubs. Switch ports can support 10/100 or 1000 Mbps speeds to suit your bandwidth requirements. Gigabit Switch ports are becoming more and more cost effective as the technologies evolve. Many of our customers are now finding the need to integrate Power over Ethernet (PoE) switches in order to facilitate and integrate their wireless network solutions. Please feel free to call us to discuss your requirements.
Structured Cabling
Structured Cabling systems provide a universal platform for transferring data, voice and multimedia applications around premises. It provides the following features:
It allows you to replace multiple wiring systems with a single, unified infrastructure, with the ability to carry data in any format, from voice through to video.
It carries a high bandwidth which means it can support emerging applications, such as IP telephony.
It is more cost effective than investing in two discrete cabling networks and is generally easier to manage.
It allows to you to make moves and changes quickly. You can plug in and start working straight away, regardless of whether you change desks, move floors or restructure whole departments.
IPAF - International Powered Access Federation
LAN Platform Engineers: Are awarded the PAL Card (Powered Access License),
the most widely held and recognized proof of training for platform operators.
CSCS - The Construction Skills Certification Scheme (CSCS) card is the industry's largest scheme. Most contractors and clients now demand proof of competence, before allowing workers onto their sites, which is why LAN Platform staff have been fully trained and hold cards for this scheme..
If you would like more detailed information on any of the services we provide, please don't hesitate to contact us.